A world without sweatshops.
As the only certified Living Wage apparel company in the developing world, Alta Gracia ensures the people making your clothes can provide their families with all of life's necessities, LETS CHANGE CLOTHES!
The Alta Gracia Difference
What makes Alta Gracia Apparel Life Changing?
Proceeds from your purchase provide hope and a pathway out of poverty for the people and their families who make this clothing.
What makes Alta Gracia Apparel Life Changing?
We guarantee each employee receives wages and benefits to cover the cost of meeting a families needs for all of life's necessities. Including
Food and water

Childcare

Clothing

Education

Healthcare

Housing and energy

Transportation
Alta Gracia pays wages that are 340% higher than required by law. This wage is established by the WRC (Workers Rights Consortium) and is called a "Living Wage".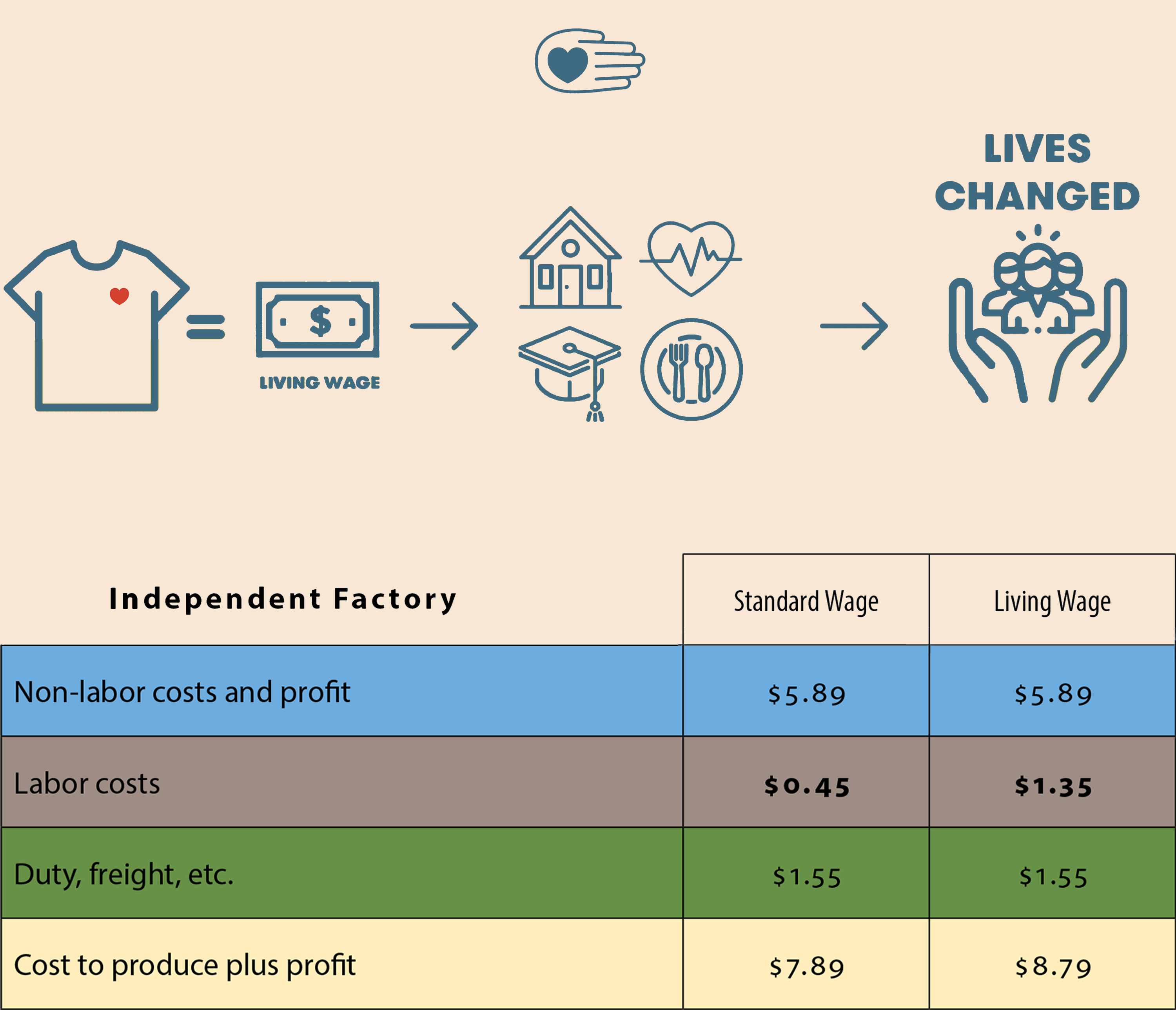 Quality YOU Can Count On!
Apparel responsibly made in the Dominican Republic. At Alta Gracia, we make clothes the right way.
That starts with paying people a wage that supports a quality standard of living. We pay our workers 2.5 times the industry standard and 3.5 times the Dominican minimum wage. This supports education for children, housing developments, and reliable transportation. Additionally, we provide healthcare, protection from discrimination and abuse, and the freedom to unionize.
These rights and protections not only benefits our workers and their families but result in higher quality clothes. It's a difference you can feel and a choice you can feel good about.
Since our founding in 2010, Alta Gracia has become trusted as the leader in socially conscious apparel at over 600 colleges and universities. Along the way, we've found out just how much truly caring translates to a product that's better (made with pride, stylish, ethical, comfy) for all of us. Over the last 5 years, Alta Gracia employees have been paid $6.6 million in payroll. It's a life-changing amount that's making a positive impact for our employees, their families, and the community of Alta Gracia.
But don't just trust us, see the proof for yourself!
"The employees of Alta Gracia may be making garments to fill the clothing racks in campus bookstores across the United States, but what they are really creating is a life for themselves and their families."
- Town Magazine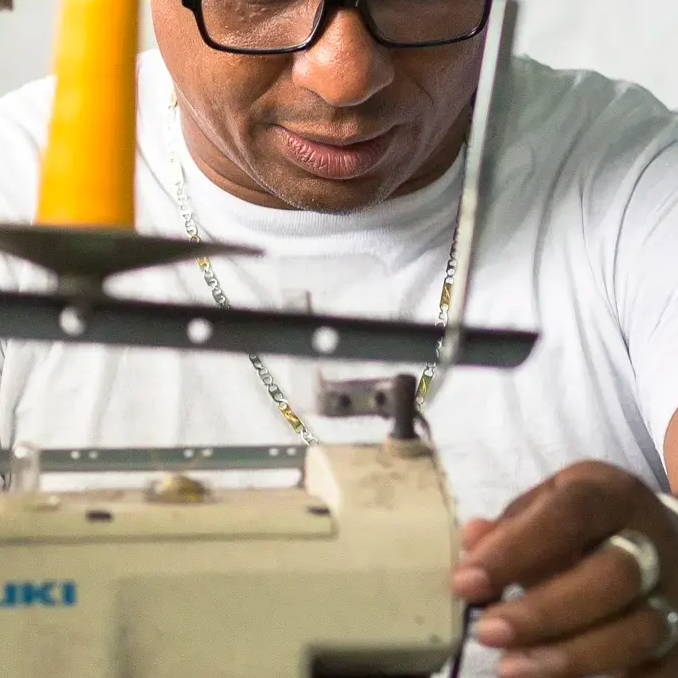 Our workers' wage is 3.5 times the national Dominican minimum wage. It's also 2.5 times the industry average.